The 6 Critical Steps to Buying a New Home
For many potential homebuyers, these post-pandemic times are very confusing. This is especially true for those first-time home buyers, a group that is usually composed of young families. These families are ready to buy but circumstances are working against them. Even those who have been in the housing market for years worrying about the potential for dramatic corrections like those of 2008. 
Are you ready for some good news?
Experts believe this housing market correction is temporary. According to Erik Lundh, a principal economist at The Conference Board, writing for CNN "A much-feared correction in US home prices is underway. While this may feel like déjà vu, the drivers behind the recent spike in prices and the current housing market downturn are different from the ones seen in the 2000s. This time around, the US financial system is better prepared, and a national crisis is less likely.
"Home prices are falling because the Federal Reserve is raising interest rates to quell inflation. This, in turn, has pushed mortgage rates higher. While the average rate on a 30-year mortgage fell sharply in November (2022), it's still more than double what it was a year ago - 3.10% versus 6.61% today." 
However, for those wanting a new home, the bottom line is still the bottom line. Buying or building a new home is still more cost-efficient than renting a comparably sized home.
We all must live SOMEWHERE and the costs for rental units are increasing rapidly each year, while fixed-rate mortgage rates on purchased homes are just that - fixed. If the buyer has saved enough for a down payment and can qualify for a 6+% mortgage, they can own rather than rent. Plus, prices for new homes are lower than they were in previous months, making the deal even sweeter.
For homebuyers considering building a home in Elevon, a master-planned community located north of Dallas, minutes from Lake Lavon, there is even more good news. Nationally-known builder, DR Horton, has a new home option that is in the high $200s. This price point will allow many more buyers to qualify.
Elevon is in a small community, just a short drive from other charming towns like Royse City, Frisco, and Rockwall. It is also a short drive to one of the most dynamic cities in the world - Dallas - making it a magnet for those families who want a relaxed lifestyle that is convenient to the dining and entertainment of a big city.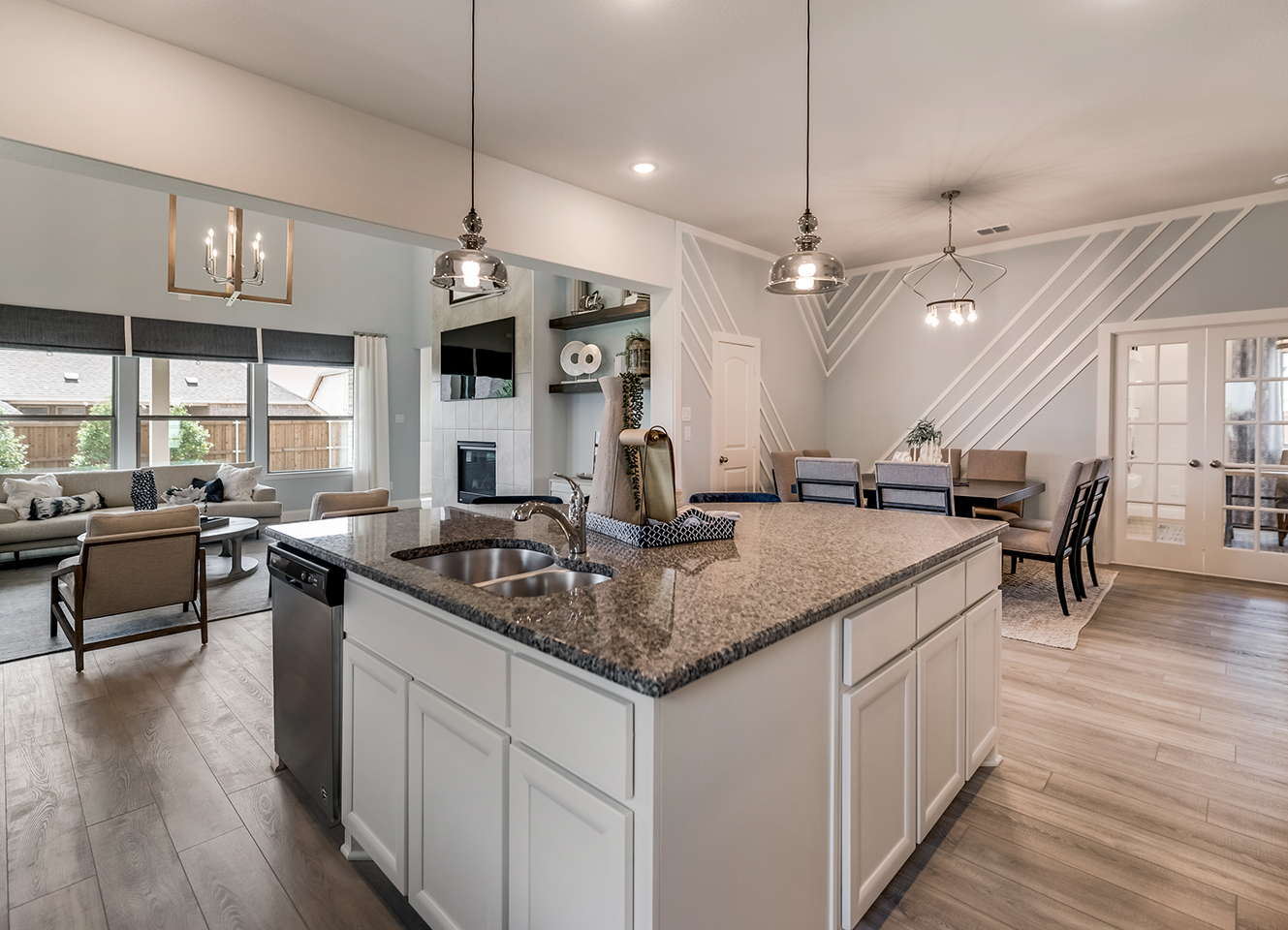 The 6 Critical Steps for Getting a New Home
Even in these challenging times, families of all ages are buying homes every day and building equity for financial stability in the future. According to NextAdvisor in conjunction with Time magazine, "Despite housing market competition reaching record highs, it's possible to find and purchase your dream home with a little preparation. From assessing your financial situation to navigating the mortgage process to closing on a home,
First, decide whether you're ready to buy a home. NextAdvisor notes, "While average home prices and mortgage rates can affect what you pay for a house and how much house you can afford, you shouldn't let market factors like these dictate whether you buy a house or not. Ultimately, your decision should be based on whether owning a home fits with your individual needs and abilities."
The second most important step is to check your credit score and credit report. This seems like a real hassle, but it's not, really. This article says, "You'll see the lowest interest rates and most favorable terms with credit scores closer to 850, a perfect credit score. You can usually access your credit score for free through your credit card company."
Next, and perhaps most importantly, buyers should save for a down payment and closing costs. "The median down payment among all homebuyers in 2021 was 12%, according to a National Realtors Association (NAR) survey. But if you can, you should really put 20% down on a house, according to Bernadette Joy, founder of "Crush Your Money Goals" and contributor to NextAdvisor. With a 20% down payment, you'll build equity faster, and pay lower monthly payments because you're financing less."
It is also critical to have a consistent stream of income. "If you're employed by a company, recent pay stubs and W-2s will do. If you're a freelancer or self-employed, you'll need to submit your tax returns as well as any other documents the lender asks of you. Generally, you should keep your total housing expenses below 30% of your take-home pay."
Calculating how much house you can afford is the next crucial step to an investment like this. "Start by calculating your debt-to-income ratio — a comparison of your current debts to what you bring home after taxes. This can give you a snapshot of how much money you can afford to spend each month on a mortgage. In addition to your monthly principal and interest payment, you'll also need to account for property taxes and homeowners insurance. You may also have to pay homeowners association fees, depending on the property."
Now, more than ever, finding the right mortgage lender and loan type is important to this process. NextAdvisor notes, "Shopping around is key to finding the best mortgage lender for you. Research different mortgage lenders such as banks, online lenders, and credit unions, among others. Knowing all your options can help you make the right decision. Also, pay attention to the rate and fee differences among lenders, and factor those costs into your budget. Once you've found a mortgage lender, the next step is to apply to get preapproved for a mortgage. This typically involves undergoing a credit check and answering questions about your monthly income, your assets, and the home you want to buy."
After these steps are completed, the fun part begins! It will be time to hire the right real estate agent for you and start hunting for locations and home types that fit your situation. More and more buyers of all ages are looking closely at master-planned communities like Elevon. The developers of these communities have carefully investigated the long-term appreciation of the value of these properties (based on historical data and future growth) and the short-term importance of great schools, shopping access, recreation, and amenities that make for a superior lifestyle.
Coming Home to Elevon
After meeting all the challenges of the homebuying process, coming home to the pristine natural beauty of Elevon will make it all worth it. Now is always a great time to build a forever home and we would love to show you around. Just click here and tell us when you're coming!