Sustainable Landscaping: Your Yard Can Be Lovely and Low Maintenance
More and more residents of master-planned communities like Elevon, located just minutes from Lake Lavon and a short drive from Royse City, Allen, and Rockwall, Texas are choosing a landscape that reflects sustainability. This term is more than a trendy home design buzzword or fad. It is a long-term strategy for homeowners who love being outside, surrounded by the best nature has to offer, but want a yard that requires less water and maintenance. 
Despite the state-of-the-art amenities, the tree-lined creek which runs through the entire community, miles of nature trails, large green spaces, a (very) cool fishing pond, and other family-friendly elements like playgrounds in Elevon, there's nothing quite like enjoying a cool North Texas evening in your backyard. Many residents are changing the traditional approach to their landscape.  
Eco-Friendly Yards
According to an article from Associated Press, "Some people are experimenting with more "eco-friendly" lawns, seed mixes you can buy with native grasses that aren't as thirsty or finicky. Others are mowing less and tolerating old foes like dandelions and clover. Still, others are trying to replace lawns, entirely or bit by bit, with garden beds including pollinator-friendly and edible plants.
Throughout the entire country, this trend toward sustainable landscapes is being driven by a couple of factors. First, there is simply not enough water, at affordable rates, to support millions of acres of traditional lawns.
AP notes, "In states with water shortages, many homeowners long ago swapped out turf grass for less-thirsty options, including succulents and gravel." This is also called xeriscaping.
Plus, the pandemic had an impact. In the process of being at home, 24/7. gardening became a popular hobby. "Many non-gardeners spent more time at home, paying more attention to the natural world around them."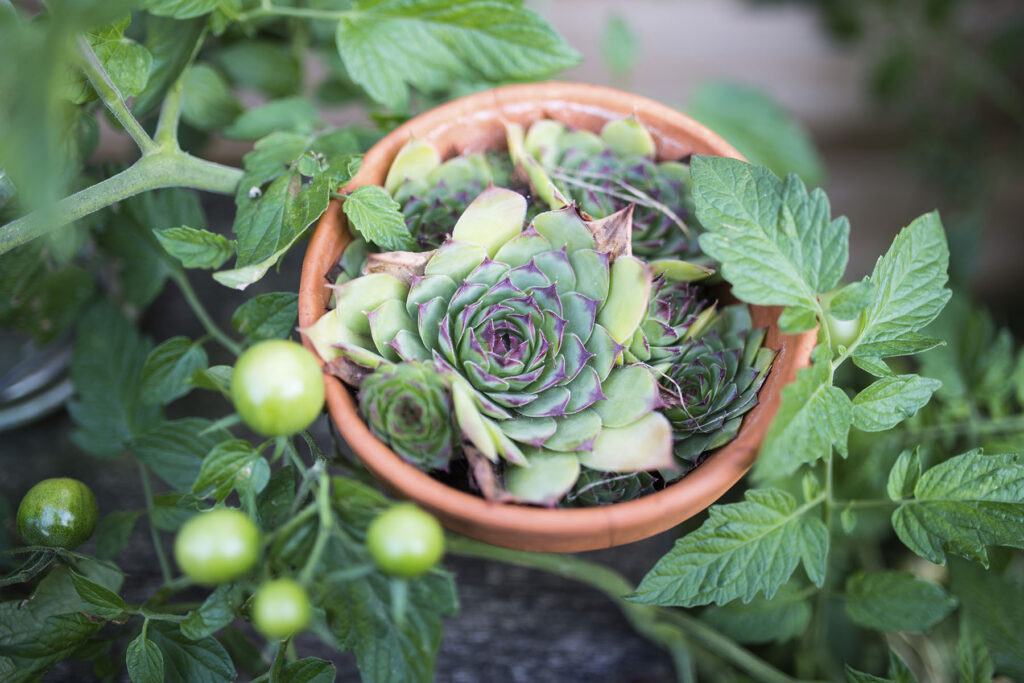 What to Plant?
One of the great parts of having a non-traditional, sustainable yard is its unique beauty. This is not a typical, cookie-cutter landscape design. It is bio-diverse, drought resistant, and is sure to have neighbors stopping by to ask, "what is THAT plant?"
For tips on what plants work best with this sustainability strategy, we asked for some advice from an expert. Linda Karasti Beek, a master-gardener and expert on low-maintenance, drought-tolerant plants. She offered these tips on what to plant.
"There are so many interesting and beautiful plants that are both great pollinator plants and work well in xeriscaping," she said. Here are a few of my favorites:
Butterfly Weed (Asclepias tuberosa) is one of the smaller members of the milkweed family, with bright orange flowers, native to almost all the great plains. When established, it has roots about 15 feet deep, so it can access moisture deep in the soil that other plants may not be able to reach.

Russian Sage (Perovskia atriplicifolia) has silvery foliage and lavender/purple blooms. Smells heavenly and will happily grow in a gravel pit!
Sea Holly and Rattlesnake Master are in the Eryngium family. There are many varieties of sea holly, which have unusual spiky purple or purple-blue flowers. Rattlesnake Master (Eryngium yuccifolium - that's just fun to say!) has weird green little spiky balls for flowers and foliage that looks like a small yucca. It is native to the dry great plains and isn't much of a butterfly attraction but is pollinated by hoverflies and other insects (we can't forget about them!). It makes an interesting accent plant with its angular form and unusual blooms.
Artemisia (also commonly called wormwood) comes in several forms, all of which have silvery gray foliage. You've probably seen one of the native varieties growing in hot ditches, but there are shrub forms, one that looks like a ground cover, another that looks like silver feathers. The flowers aren't much to look at and smell if you bruise them, but pollinators like them. They make an interesting accent in the garden and prefer to be hot, sunny, and dry.
Sedums (also known as stonecrop) are great succulents that also attract many pollinators. The upright ones come in various foliage colors, from pale silvery-green, green, and white variegated (variety "Jack Frost" has strong white markings), green with a pinkish-red blush (variety "Matrona" reminds me of a ripe mango), to deep purple, and bloom in late summer/autumn with large flat clusters of tiny blooms that range from beige to pink to maroon. The ground-crawling varieties make an excellent ground cover and will grow in the worst dirt and gravel, in the blazing sun. Foliage and stems come in all sorts of colors - bright yellow, lime green, reddish-pink, dark green - so they're interesting and attractive when not blooming. The ground-crawling varieties bloom early to mid-summer, and the colors are all over the place - I have varieties that bloom several shades of yellow, orange, and pink. 
Moss Rose (Portulaca). An annual here in the Midwest, it can be perennial in warmer areas like Texas. Bright flowers in many colors, it blooms all summer and readily self-seeds. As a low-growing succulent, it makes a bright filler around taller plants or rocks in a hot, sunny border or rock garden.
Herbs like thyme and oregano make great heat- and drought-tolerant ground covers and can tolerate being walked on, besides being yummy and fragrant, and their blooms are attractive to pollinators. They work very well as filler between stones or pavers in a patio or pathway.
Choices Are Almost Unlimited
Besides being a walking textbook on sustainable plants, Linda is passionate about this subject,
"One of my favorite parts of my job is helping people design xeriscapes, shade gardens, and rain gardens," she said. "Those are environments where people tend to think they're extremely limited in plant choices, but that's not the case. It's more a matter of using 'different* plants or sometimes using plants in unexpected ways."
"Yes, your sustainable yard might not be a classic rose garden, but is beautiful and interesting in a different way, and long term ends up being less work and expense."
Come Join the Fun
Elevon is on its way to becoming one of the most interesting places to live in North Texas. The planning for this community has been impeccable and the amenities second-to-none. Come take a look at this lovely area and just imagine how great your yard is going to look!