Are Your Kids Ready for School? Here Are 7 Tips to Get Them Ready to Rock the Books!
For children, going back to school is a time of great anticipation and perhaps a tiny bit of trepidation. Parents also share this excitement but more importantly, want to help their kids get "back in the swing" of another year of growth. 
For those families who live in Elevon, a master-planned community north of Dallas and minutes from Lake Lavon, the school year is a truly rewarding and fun experience. Why? The award-winning Community Independent School District is one of the best in Texas.
This district was established in 1947 and has been serving the students and families in southeast Collin County for more than 70 years. CISD attendance boundaries spread over 89 square miles and encompass the towns of Copeville, Josephine, Lavon, and Nevada. 
In 2019, the district received an A-Rating from the Texas Education Agency (TEA) and has remained an A-Rated District since then. In Fall 2020 and Fall 2021, Community High School was named a "Best High School" by US News and World Report, and the district received a Superior Rating for the 5th consecutive year from the state's school financial accountability rating system, known as the School Financial Integrity Rating System of Texas (FIRST).
CISD offers a safe and caring learning environment with low student-to-teacher ratios. The teachers average over a decade of experience and provide the individual attention each student needs while cultivating a passion for learning in every child. To support their passion for learning, CISD provides students with the necessary tools to engage in the curriculum and expand the learning environment. The district operates a "1:1 student device initiative" and every Pre-K through 12th-grade student is issued a Google Chromebook.
With a great school system ready to help kids grow, all parents must do is get them ready to take advantage of this opportunity.
7 Tips to Get Children Back in the School Groove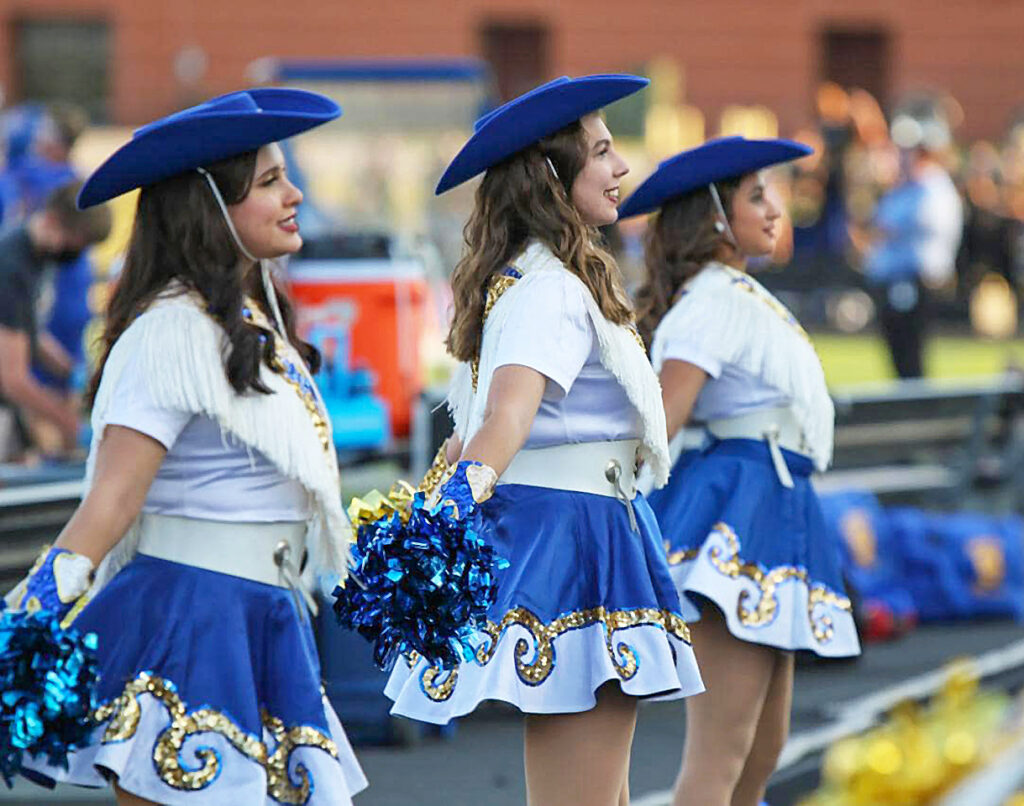 Scholastic publishing is one of the premier providers for innovative books and learning materials. Their experts offer 10 ways to get kids ready to excel at learning and having fun while they are doing it! Here are some tips for parents.
1. Restart Routines 
Kids need time to adjust, so provide a head start. Before school starts, make bedtime earlier and dust off the alarm clock. Aim to serve meals at approximately the same times your child will be eating throughout the school year, and set up time to brush teeth, get dressed, and pack up for school without rushing.
2. Go Over Ground Rules
Decide when and where your child will do homework. Be sure to cover tricky topics: Can they watch TV after they finish their work? How late can friends visit on school nights? When's the caffeine cutoff?
3. De-Stress Dressing
The experts at Scholastic suggest you let your child choose special first-day clothes — a souvenir shirt from a park you visited this summer, a new dress to match their best friends, or anything they'd like and feel confident in. To avoid arguing over school-appropriate clothes, bring the fall wardrobe front and center.
4. Get a Game Plan for the School Year
Discuss goals for the upcoming year, triumphs from the year before, and some skills he/she would like to improve.
5. Fire up the Learning Flame
Assign creative "homework" as summer wanes: Ask your child to identify a paw print in the park or photograph something that changes colors. Make family flashcards and quiz each other: What was the farthest you went from home this summer?
6. Set Up a Homework Area
Create a quiet, well-lit space for study. Prevent first-day anxiety by hauling out the necessities: backpack, dictionary, atlas, calculator, art supplies, paper, and pencils. Make it personal and fun, but free from distractions.
7. Go for a Test Run
The experts at Scholastic suggest you take a trip to school together if possible ahead of time and get familiar with their new classroom. Make sure to find the cafeteria, gym, theater, and library, and any other areas they'd like to see. It's also a good time to size up cubbies, try out lockers, and more to acclimate to their new surroundings and process everything ahead of time.
Elevate Education at Elevon
For families with children, there is nothing more important than a great school district. The residents of Elevon understand this critical aspect of deciding where to build a new home and the Community ISD is a part of that calculus.
If schools are important to your family, you should do some homework on Elevon. This is a family-friendly, master-planned community with impeccable amenities, a convenient location to work centers and entertainment in Dallas, and a top-flight school system. Click here and come see why people are giving Elevon an A+.